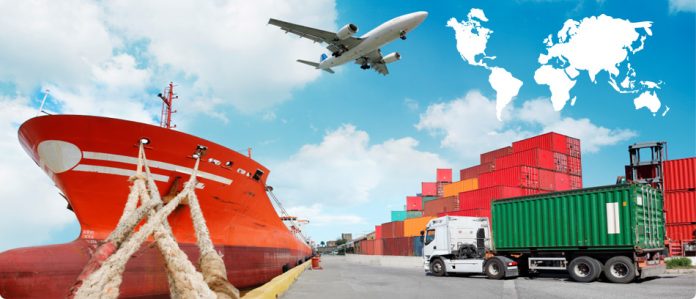 Are looking for import and export data of USA? The U.S. Census Bureau on Foreign Trade is the main resource for all international trade stats of the USA. It is also the governing body responsible for issuing all regulations there are for trade to go smoothly. However, we have a few other places where you can get your hands some of the best stats for international trade of USA.
1.Global Reach
This is the main blog of the U.S. Census Bureau. You can start from this place first.
2.Trade Document Reference Library
If you are looking for a place loaded with data, then this is the place to be. All the information you'll find on this page is related to international trade. This page also has content on how the Ex-IM Bank supports small business owners in increasing their global operations. In addition, you'll also learn all regulations that need to be met while doing business within the USA for International trade.
3.AESDirect
This serves as an internet filing system. This allows businesses to file Electronic Export Information (EEI) online while staying in their comfort zone. This free service doesn't require any special hardware or software to run. However, the network will scan your computer to check if it meets their minimum configuration requirement.
In addition, AESDirect also has a smooth registration process that all newcomers can efficiently use. Apart from that, if you require training, then this will help you as well. AESDirect provides a natural training process for free to all small and new business owners related to international trade.
4.Dropbox
This cloud service lets you download export data of USA files within no time. Just for your information, these folders are customized requests or subscription files order from their Data Dissemination Branch. All you have to do is enter the file name and press retrieve this file to get access to it.
5.Guide to Foreign Trade
Everything you'd ever want to know about the export and import data of USA is here. All the data in this guide is compiled through automated forms. It records all imports and exports of the USA. However, all exports to Canada can be found from the import data of Canada. The following content can be found in the guide to foreign trade.
•Introduction
•Description of Foreign Trade Statistical Program
•U.S. Merchandise Trade: Special Reports, Services, and Data Products
•Conversion Tables and Units of Quantity
•Country Groupings
•Reference Aids
6.Foreign Trade Products
In this, you can get your hands on products that have been traded in the past or are currently being imported and exported. All you have to do is tick the checkbox beside the name of the product to receive data. Click the report name for all data like record layout and product descriptions.
7.USA Trade Online
This network is known as the main resource for U.S. Merchandise Trade Data. With this network, you can gain access to export and import data of more than 24000 imports and 18000 exports. After subscribe for USA Trade Online you can get annual and monthly reports on all imports and exports of the USA. With the help of this exceptional tool, you can create reports of your own and charts so that you can always be ahead of your international competitors.
Takeaway
With the help of technology, it has become more accessible than ever to get your hands on trade stats of just about any country out there. If we talk about the USA, this nation has never hesitated in offering all international trade data publicly. If they start enforcing laws on keeping these stats private, I am afraid you won't be able to access it anymore. Therefore, its best for your B2B marketplace to capitalize on this opportunity before it's too late.